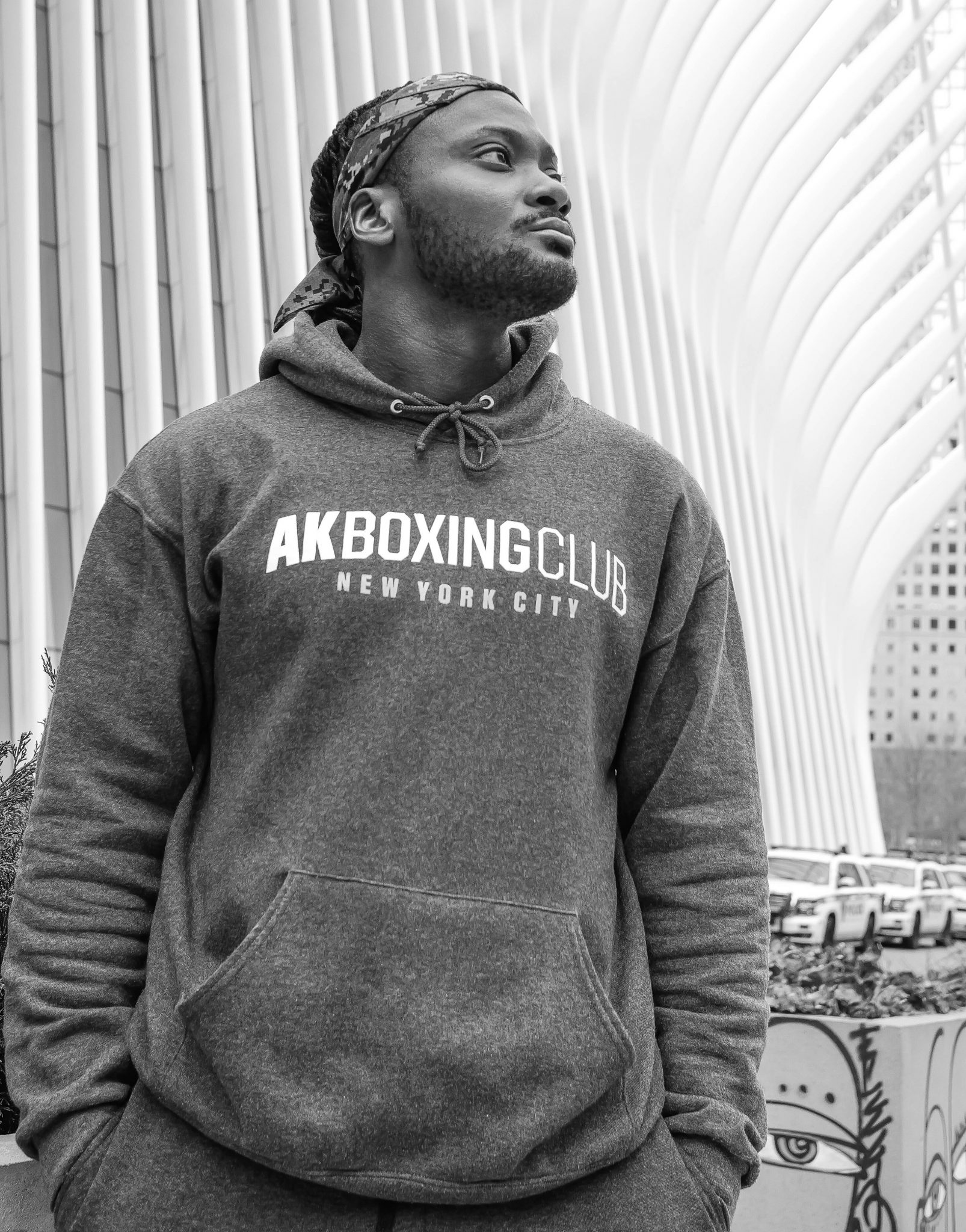 Antoine's passion for building community through fitness led to the creation of AK Boxing Club, a New York City-based boxing studio designed to offer an incredible, technique-focused workout.
The journey started in Togo, Africa, where at a young age Antoine and his family uprooted from their hometown and were relocated to San Diego, California as refugees searching for a better and safer life.
The culture shock was immense, however, Antoine used sports and fitness as a means to rebuild familiar roots. From playing basketball in college, where he also studied Nutrition and Health, to finding a love for boxing in Los Angeles, Antoine's years of dedicated athletic training and study of the intricacies of boxing have culminated in his role as a professional boxing coach. His application of functional movement and boxing technique, combined with an innate ability to connect with his clients result in boxing workouts that will bring results at every session and push you past your fitness goals.
AK Boxing Club is a space where everyone is welcome – no matter your age or fitness level. From energetic group training to concentrated one-on-one sessions, Antoine's personalized, hands-on approach will teach, motivate and leave you better every session.